Virtual selling is not only rewarding but also a much easier way to market your products or promote profitable goods. The best part is you can work from anywhere around the world with a computer and an internet connection.
If you have these two, that's great! Let's get started on how you can utilize your passion to set up a virtual online store and earn a full-time living from the comfort of your home.
But before we answer your questions of 'What can I sell online to make money fast?', here are a few basics that you need to take note of for a successful e-commerce journey.
Find the potential product with proven demand in the marketplace
Clearly define your target audience
Make sure the market is not saturated with that product
Use the right tools and means to advertise your product
…and woof! You're on to making genuine money online.
Trending versus Evergreen Products
This is a point where many beginners topple when they walk into the world of e-commerce. Before you decide on the selling niche, make yourself clear on following trends versus selling evergreen products.
Evergreen products remain continually in demand whereas trending products help you earn money faster in a short period but the potential fades relatively quickly. These both, however, have some associated pros and cons. It, in fact, depends upon the goals you set for your online business.
A mix of both is generally more suitable i.e. work on evergreen products and keep supplementing them with niche-based trending products now and then.
The next big question comes up how to find the appropriate niche.
Finding a profitable Niche
It's vital to find a profitable niche to make money by selling online. If you start without knowing the demand and supply of a product, you'll land in hot water. To avoid this, do thorough market research. Narrow down your niche further into something that isn't market-saturated. For example, there's a lot of sellers out there dealing in feeding and nursing products. If you choose this niche, bring something that targets the pain points of mums and that is not readily available elsewhere.
Another way is to create something that you can't find in the market for yourself. Many people out there must be looking for the same. This will sky-rocket your business as you aim to address mass problems with a fair solution.
Moving forward with the product in hand or mind, identify your target audience.
Indicate Target Audience
Feeding and nursing products won't be of any interest to men and young lads but yes, new moms and soon-to-be-mum(s) would be your passionate fan base. This is how you'll specify where and among who to market your product. Once you're done jotting down your target audience, now it will help you line up your products, build brand identity and use appropriate tools to market your business.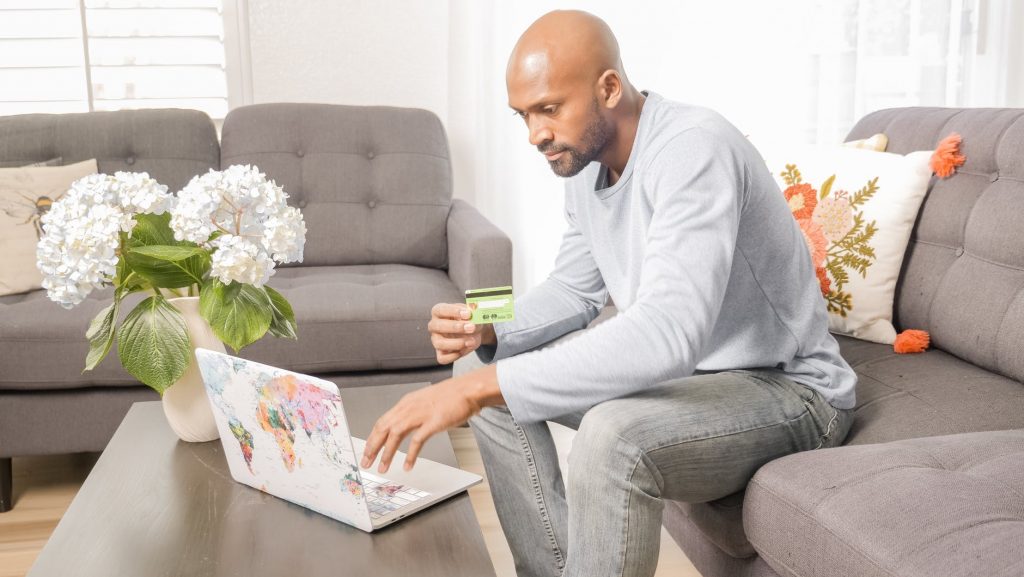 Well, opening up a store without any outreach isn't going to get you many buyers. Here's how you can promote your products to achieve the purpose.
Devise Marketing Strategies
'Social media is the new word of mouth'. Ever heard?
To jumpstart your business, correct marketing is the key. In the era of digital marketing, pay attention to targeting the right audience through social media ad campaigns. A retail store will earn money online and run best if you learn the art of marketing that targets the pain points of the potential buyers.
Best Products to Sell Online to Make Money
The products suited best to sell online are based upon their demand in the market. We've compiled a list of few timeless product categories that can help you generate bucks.
1. Tech Gadgets and Accessories
Technology is something that no one can survive without these days. The forever-changing tech space would require constant research and up-gradation in your online store as some gadgets depreciate quickly and come with a significant loss.
Among these hot-selling products, you can offer a complete home theater system to transform your living room or a gaming console that is unbeatable and economic. People generally prefer sleek and lightweight stuff to carry along. How about wireless earbuds or sleek tablets?
Well, people who love coffee or tea would consider buying temperature-controlled smart mugs with long-lasting batteries. This fun kind of gadget will serve the purpose of many. Air purifiers and humidifiers are a definite part of several houses. Specially mindful parents won't go away without a baby humidifier.
2. Beauty & Skincare Products
If something is labeled 'never-out-of-fashion', that would be the beauty and skincare regime. Likewise, the related products will forever be in demand.
Lately, there has been a significant rise in the purchase of cruelty-free makeup i.e. 'not animal tested'. Vegan makeup, on contrary, is made with no harm to the animals and does not contain any animal-derived components or by-products. In-depth market research will reveal a list of vegan beauty brands that are most demanded among the mass. You can add multiple items like serums, creams, cleansers, scrubs, etc. to the list.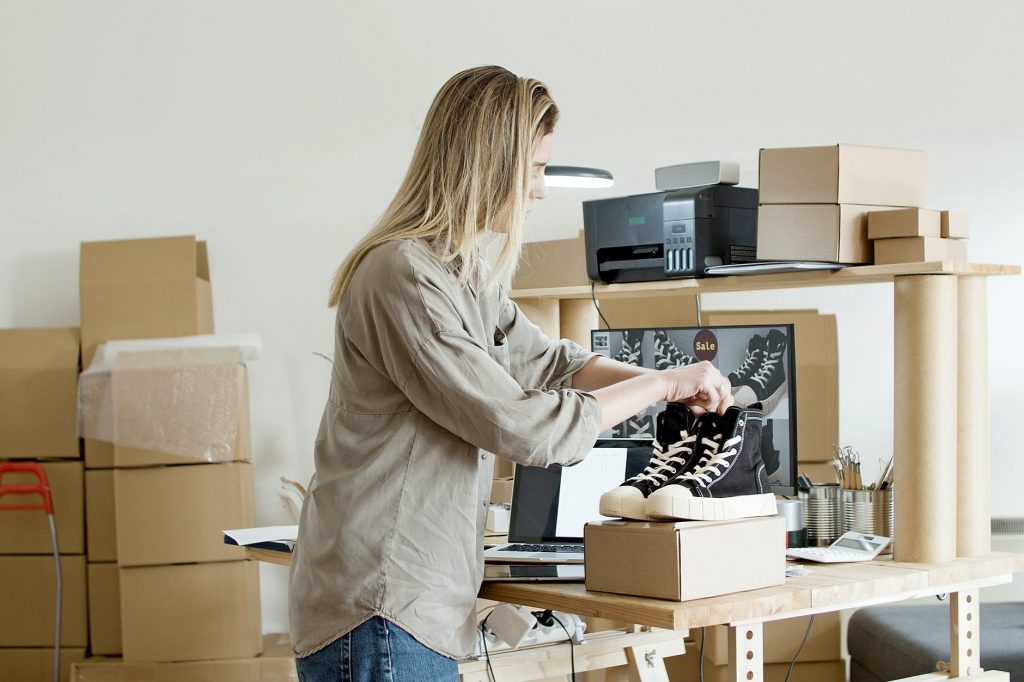 Also, people are shifting more towards organic cosmetics. If you plan to sell cruelty-free organic makeup in your store, it can get you a good amount of buyers that deny synthetic ingredients.
Lately, reduced hair growth in males has rung bells for men's hair growth products. Many beard growth oils can now be seen commercially in demand and are perfect to target. This boon for men could be one of the best products to sell online to make money.
3. Baby Gear and Feeding
Childbirth and rearing will never stop and so does the need for baby products. Baby gear items such as car seats, walkers, strollers can leave you a handsome profit at the end of the day. Safety and comfort are the two prime features that parents look into while buying such equipment. There are many brands out there that are more safety-focused than style. All you need is to hunt!
Similarly, mothers would love carrying as compact stuff as possible with the babies, therefore, buying smart objects that occupy little space and weight would be a steal-deal. You can search for such products on eBay, Amazon, and Alibaba to get an idea of hot-sellers and positively reviewed items.
4. Travel Accessories
Generally, people love traveling and those who're addicted to it, wouldn't resist buying travel accessories. Especially when it is the holiday season, travelers buy stuff like crazy. This could range from a hiking backpack to beach towels or a mere travel sleeping mask. Convertible adapters, compact toiletry kits, and collapsible water bottles could be the hot listings in your store.
Despite the travel restrictions during the pandemic, people moved using face masks and sanitizers. There has been a constant boom in their purchase. That being said, keeping a close eye on market trends and demands even during difficult times had made traders millionaires. Getting the point, right?
5. Homeware
Another top-selling product category in which you can sell is home décor and accessories. You can stuff your store with accessories making bedrooms cozy and comfortable such as stylish bedding, cozy throws, hearty cushions, and dreamy lamp lights. Or you could just offer indoor plants, wall hangings, doormats, or watering cans.
Women love redoing their spaces and keep replacing stuff with something new in the trend. They usually look for a mix of economical and stylish products that do not upset their budget.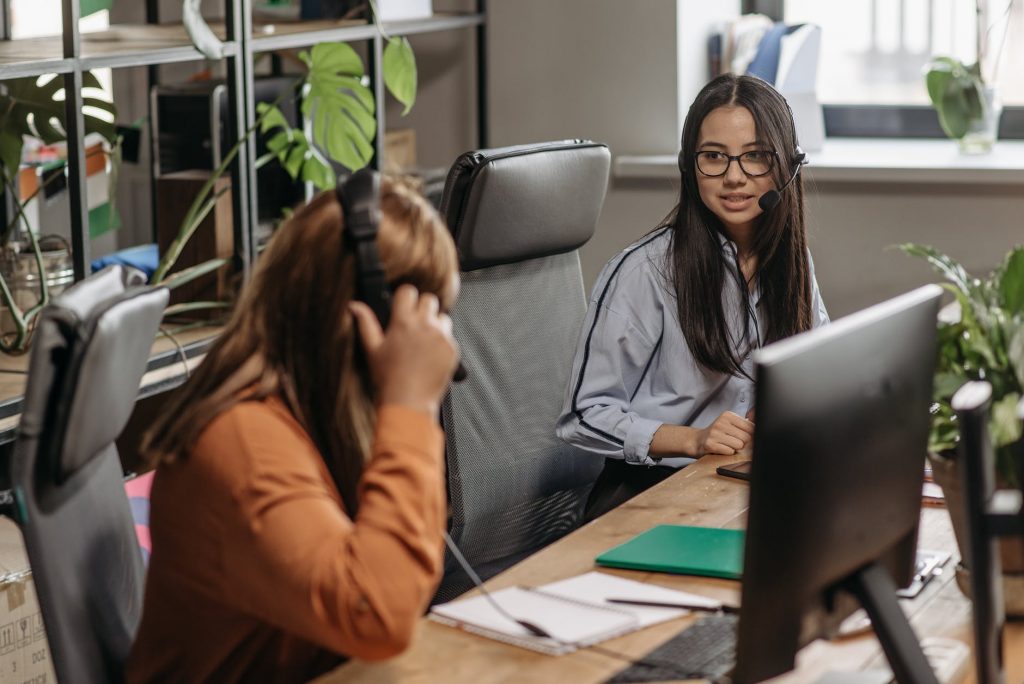 So these top product categories perfectly answer your question of 'what can I sell online to make extra money?'Just don't forget to stay categorized and list products thoughtfully as people generally trust buying stuff from niche-based stores.
The more interesting part comes when we tell you that you can make money online without selling anything at all!
Surprised, right?
We'll tell you how! Stay put.
Make Money Online Without Selling
Passive income could be anyone's dream, particularly the one who wants to make extra money and help manage their expenses.
Keep reading as we tell you about a genuine way to do this.
If a certain amount of your internet data goes unused every month, how about generating some money from the trash? There are multiple apps out there offering passive income but a very legit app Cash Raven is all you can trust.
Cash Raven is one such app that lets you share your device's internet bandwidth and earn money. The potential daily earning could be $10 by sharing 3.33 GB/day. But this could go up and be limitless depending upon the amount of bandwidth you share with their business customers.
The best part is, you are fully protected with the app's protection feature that allows only certain domains to be accessible via your device's traffic.
Conclusively, whether you make money by selling products online or use the remunerative Cash Raven app to generate some extra bucks, let us know in the comments what worked best for you!