From this article, we are looking forward to sharing few tips on how to make money online for beginners. All you have to do is to go through the facts and then make the right decision. Anyone who wonders how to make money as a teenager without a job online can even go through these tips.
Making money online may also be aided by developing a personal brand. Cristiano Ronaldo received $975,000 for each sponsored Instagram post in 2019, making him the highest-paid influencer in the world. While reality stars, singers, and sportsmen may appear to be the most powerful influencers, bear in mind that even small-scale influencers may now earn more money than they could a few years ago. Anyone who wonders how to make money online without a website can take a look at this opportunity. That's because you don't need to have a website to start making money as an influencer.
To become an influencer, you must first amass a sizable following. YouTube and Instagram are the easiest sites to use for this. These sites are where many of the largest non-celebrity influencers get their first taste of fame. If you want to grow your Instagram audience, you should look into ways to gain more Instagram followers.
You may charge for sponsored posts, speaking engagements, put affiliate links in your bio, sell your photographs, sell advertising on your own podcast, be paid as a brand ambassador, write a book, get paid to present at events, and more to earn money as an influencer.
Do you want to learn how to make money in 1 hour online? Then you should download the Cash Raven app. It is one of the quickest methods available as of now for you to start making money online. This app is an excellent method available for you to earn a passive income. All you have to do is to share your internet connection.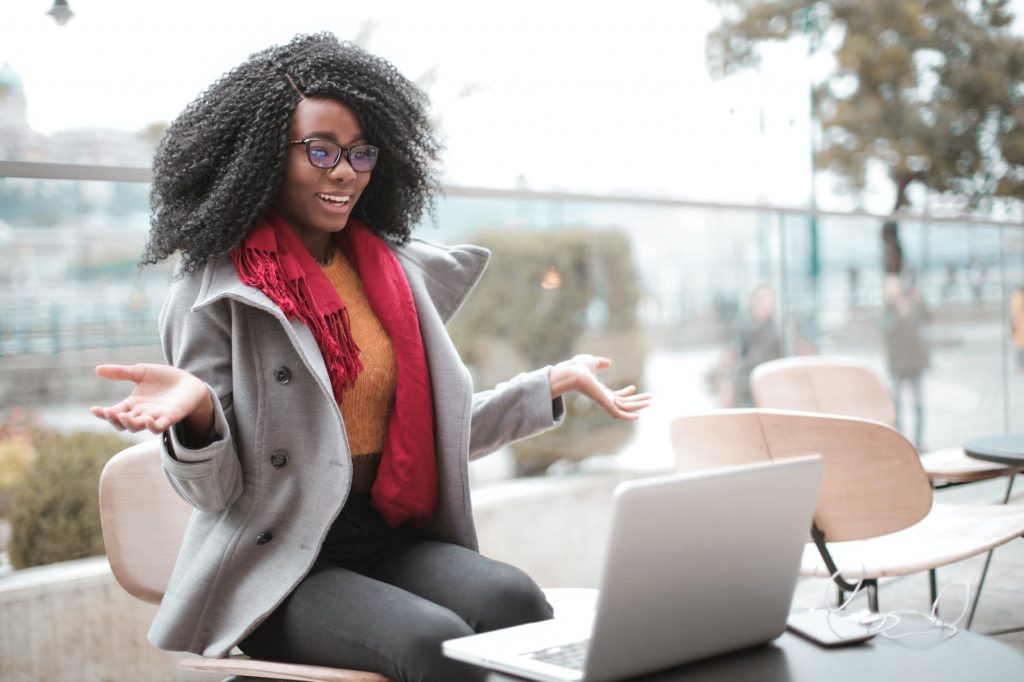 If you have a smartphone, you can install Raven app on it. Once you do that, you can immediately start making money passively. The app will make you share your smartphone's internet bandwidth. In return, you will be provided with a decent income. The process of making money with Raven App is simple as that. Hence, you don't have to worry too much about anything before you proceed. You don't have to make any payments to start using this app. You will have complete control over the way how this app will use. Then you can get the most out of this app.
Make Your Own Online Course
One of the most effective methods to generate money online is to share your expertise. You may monetize your expertise by producing online courses if you're an expert on a subject. You may sell your course on Udemy or on your own website if you already have a following. With online courses, some businesses may earn up to $5,000 per month.
Your best option for creating a popular and effective course is to watch other courses on the subject. Then have a look at the feedback. What are the features that people admire, and what are the features that people despise? What makes you think you can make something greater than what has already been made? Concentrate on generating material that addresses the most common concerns while also mimicking the good elements that people adore.
The platform on which you offer your course will decide how much money you make. You don't need to do anything to advertise your course if you sell it on Udemy. It's almost as if you can set it and forget it. Perhaps you could advertise it on various blogs or your own website. If the course is hosted on your own website, however, you may wish to run advertising to promote it. You may also create an email list so that you can keep promoting future courses to the same people.
It's never been easier to publish an eBook using Amazon KDP. Simply write the eBook, format it, design an eBook cover, publish it, and market it. To reduce the amount of effort you have to put into your eBook, you can hire a writer, a graphic designer to create the cover, or a freelancer to format it for you. It's ideal if you concentrate on keywords based on Amazon's most popular searches. I frequently employ the Keyword Tool, which helps you to discover the terms people use while searching so that you can tailor your title to them.
You may promote eBooks in a variety of ways to generate money online. For a few days, you may give away your books for free. This allows you to stay high in the search results for a while and gain some reviews, which helps you rank higher for sponsored listings. Plus, rather than simply pinning the eBook cover, I like to make original visuals on Pinterest that reflect the "Pinterest style." This has helped me gain several Pinterest clicks for my eBook. If you wonder how to make money online in one day, you may proceed with this. All you have to do is to write a quick eBook with the knowledge and expertise you have.
Blogging is one of the most well-known ways to earn money online. People who enjoy writing establish blogs with a certain specialty in mind. A blog on procrastination, automobiles, dropshipping, toys, and other topics, for example, has a small enough emphasis to create a dedicated audience but is broad enough to cover a lot of territory.
You may start a blog on a variety of platforms, including Shopify (delete the checkout function to avoid paying a membership as you go) and WordPress. Emphasis on extremely narrow keywords with a tight focus when you first start your blog, and as you develop and dominate new sectors, extend into other but relevant categories. This will help you to gradually develop a large blog. Keep in mind that design plays a vital role in establishing a positive first impression on visitors. Here are 20 blog design ideas to get you started with your new blog.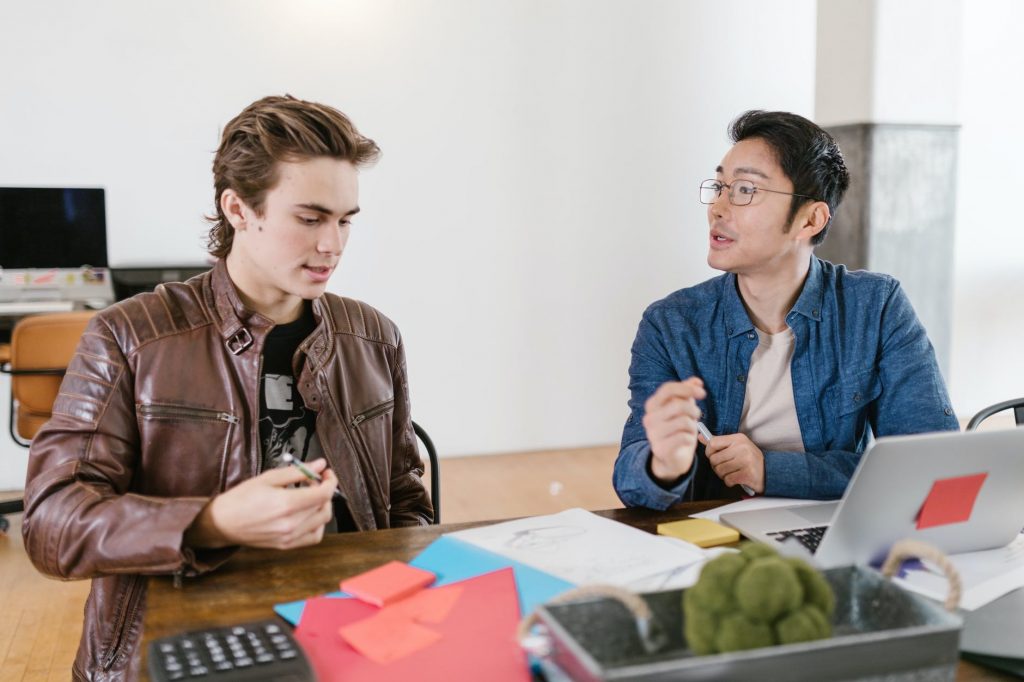 Blogging may be used to earn money in a variety of ways. You can include affiliate links in your posts. You may make money with AdSense by carefully putting adverts on your website. Sponsored articles are a common way for review bloggers to generate money from certain businesses. Bloggers may sell both digital and physical items on their blogs.
Print on Demand is a good option.
Print-on-demand is also becoming increasingly popular. To better monetize their work, graphic artists are turning to the business model to sell their designs on apparel and other goods. They may develop a consistent and recognized brand for their company with their distinctive designs.
Print on demand is similar to dropshipping in that you don't have to keep inventory or send items out to consumers. However, there are two minor variations. To begin, you may add customized labels to packages, which will help your brand stand out. Second, transportation expenses are significant, making it impossible to build a long-term business unless you charge higher prices or sell larger volumes. However, fantastic suppliers in the United States, Canada, and Europe, such as Printify or Printful, can help you get started right away and realize your goal of starting your own clothing brand.
One of the most common methods to generate money online is through affiliate marketing. Its popularity has risen and fallen over the years, but it remains to be a reliable way to earn money online. The wonderful aspect about affiliate marketing is that you can work for almost any brand, from Shopify to Amazon to Uber to FabFitFun, as an associate.
Affiliate marketing allows you to make money by advertising other people's products. You may earn a commission from purchases by advertising retail items, software, applications, and more if you're a skilled marketer. While a tiny commission may appear insignificant, remember that you may be an affiliate for several businesses and use multiple affiliate links in a single blog article.
If you truly want to make money with affiliate marketing online, you should concentrate on content marketing. By creating a blog with multiple pages of high-quality material, you've effectively created an asset that you can claim. The nice aspect of concentrating on content marketing is that if an affiliate program closes, you can transfer your affiliate link to a rival without losing money from your side job. Begin dropshipping now.
Dropshipping's popularity is quickly rising, according to Google Trends, demonstrating its potential as a means to generate money online. There's plenty of proof that dropshipping is a legitimate method to earn money online, with success stories like how an entrepreneur made $6,667 in eight weeks or how a store owner made six figures selling just one product.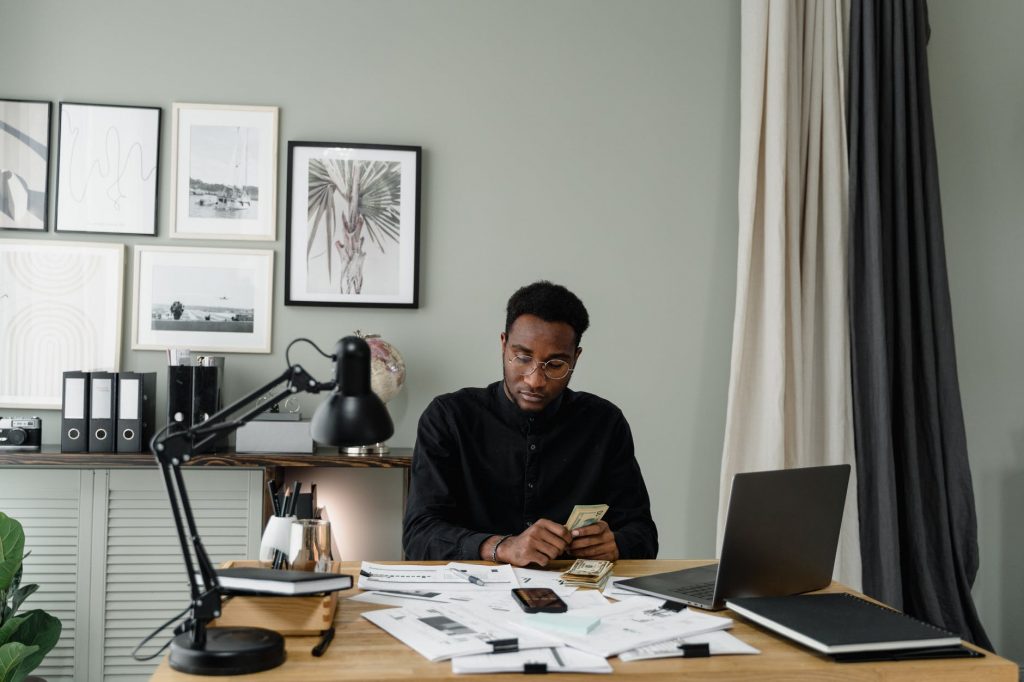 If you're unfamiliar with the term "dropshipping," it's a business model in which you sell a product to a client, but the supplier stores, packages, and delivers the goods on your behalf. You can add millions of goods to your store if you choose the proper dropshipping provider.
Create your own YouTube channel
You can make money via YouTube if others can. Ryan, a 7-year-old YouTuber who reviews products on his channel and earned $22 million in 2018, is the highest-paid YouTuber. Jeffree Star, who has made more than $18 million on YouTube and has a cosmetics line that sells around $100 million in items each year, is another top earner. His YouTube celebrity enabled him to leverage his clout to earn money online in addition to his YouTube profits.
To establish a large, devoted following, your YouTube channel should focus on a particular niche. You could, for example, make beauty lessons, broadcast video games, review items, teach skills, produce spoof videos, or anything else you believe might be of interest to an audience.
The key to generating money on YouTube is to generate material that people want to watch, whether it's educational or entertaining. To encourage viewers to watch, you might use a clever headline or keywords that are optimized for YouTube search. You may officially monetize your channel with YouTube advertisements after you've achieved the 1,000-subscriber mark.
The simplest method to generate money online is to take your present 9-to-5 job and work it from home. If you're a writer, administrative assistant, graphic designer, teacher, or developer, for example, you may sell your abilities and find clients ready to pay for them online.
There's also an endless array of websites dedicated to each type of freelancing employment. Freelancer writers, for example, can apply for employment on particular online writing job boards as well as general freelancing websites such as Fiverr, Freelancer, Upwork, and others. If your work doesn't provide any direct online money-making opportunities, search for alternative transferrable talents you may have.
To generate money as a freelancer online, you must first establish a good portfolio. To begin, this may include performing some free work for some respectable mid-tier businesses. Once you've built up a solid portfolio, you may start pitching major clients to make more money online. Remember that freelancing is a numbers game: the more customized your emails and applications are, the more likely you are to receive a response.
Final words
These are the most prominent ways on how to make money online for beginners. You can pick one of these, and then focus on it. Then you will be able to start making money without encountering any challenges. You will fall in love with the amount of money that you can earn as well.